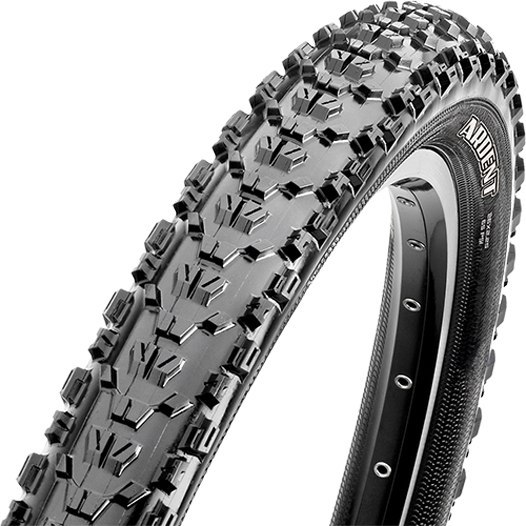 MAXXIS ARDENT 29 x 2.25 DUAL FOLDING TL READY
Διαθεσιμότητα: Άμεσα / Παράδοση 1 έως 3 ημέρες
Description
The do-it-all trail tire!
An aggressive tread in high-volume casings, designed with great traction in mind, the Ardent doesn't forget the racer. Large block-style side knobs offer numerous edges for high-speed corners. Center tread, while designed for braking and accelerating traction, it also features ramped knobs to minimize rolling resistance.

Dual Compound
Two compounds used within the tread of select tires to offer lower rolling resistance and increased cornering grip.

Tubeless Ready (TR)
Tubeless tires provide the rider with many benefits: the ability to run lower air pressures, which improves traction; lower rolling resistance when compared to a tube-type tire; and less chance of flatting since there is no tube. Maxxis Tubeless Ready (TR) tires provide the benefits of a UST tubeless tire without the weight penalty. Maxxis TR tires use a standard casing and require the use of a liquid sealant in order to make them airtight. Maxxis Tubeless Ready tires are the only Maxxis tires approved for use with liquid sealants.


SPECIFICATIONS
| | |
| --- | --- |
| Tire Size | 29X2.25 |
| Weight (g.) | 755 |
| ETRTO - European Measurement | 56-622 |
| Max PSI | 60 |
| TPI - Threads per inch | 60 |
| Bead | Foldable |
| Compound | Dual |
| Technology | TR |
| Color | Black |

Phone Orders
+30.210.80.80.813